Dating coach Adam Lyons has the perfect method that will be able to restart conversations with people that you thought were completely lost and out of your life. This is a great method to use on phone numbers that never panned out.
No shit, I thought of this technique while I was on the toilet. Literally, I think some of my best ideas come to me when I am on the can.
Disclaimer: You DO NOT have to be using the restroom in order for this technique to work. But I can guarantee this method won't work if you don't already have a girl or know how to talk to one. That's why at the end of the article I have made you a special video that reveals the very same methods I use to attract women.
Many people don't know this but the way I became known as one of the best dating coaches in the world was not due to years of studying in school. It was actually due to years of going out and putting to practice various techniques I had read on the internet (hint hint). I tried to test out everything in order to discover what truly worked… and it didn't take long for me to realize that as a result of this testing, I was collecting lots and lots of girl's phone numbers… and often they didn't materialize into dates. I didn't really notice however because when you're meeting up to 13 new girls in a single day, you only need 5 of them to write back to you and that's more than enough to keep you occupied in dates and in the bedroom for the coming… weeks.
However, it occurred to me that some people may want to increase their hit rate. And once I used this technique, I found I was able to pull back an additional 75% of the people I had lost. All you have to do is send a weird and wacky text message out of the blue and it's usually enough to bring those dead numbers back to life… (in a nonzombie way). I found that nothing is better than sending a popular meme that you find online on the internet.
In order to help you, I have a collection of gif's and pictures below that you can copy and feel free to send to people. (Hint: ones with animals doing cute and silly things work best) Then after, make sure you watch the video I prepared just for you that teaches you what to do to after you send these gifs 😉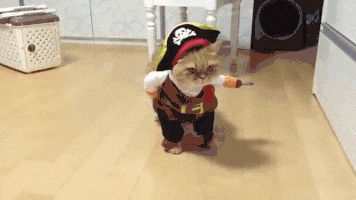 Before you enjoy sending those, I promised you a video. There's a reason that even after knowing this technique, I didn't really have to use it. I was already preoccupied by multiple girls and didn't have enough time to worry about one I may have missed. It all comes down to the fact I know exactly how to talk to women to get them very attracted to me… and the best part is that I want to share these secrets with you.
In the video I show you how to…
Rapidly create a bond so powerful, that it eliminates competition from other guys…
Trigger the chemical inside of her that causes her to fall in love…
Make the voice inside of her head work for you instead of against you…
We are also going to be sending you a bunch of awesome dating tips, promotions, news that you will NOT WANT TO MISS out on. Our subscribers deserve the best and we make sure to give you fresh quality content. Click here to sign up and receive your free video (while offer lasts!).
And if you're looking for training that will significantly improve all areas of your dating life and get you over any plateau, sign up at the form below to see if you qualify.
Let Us Know What You Think